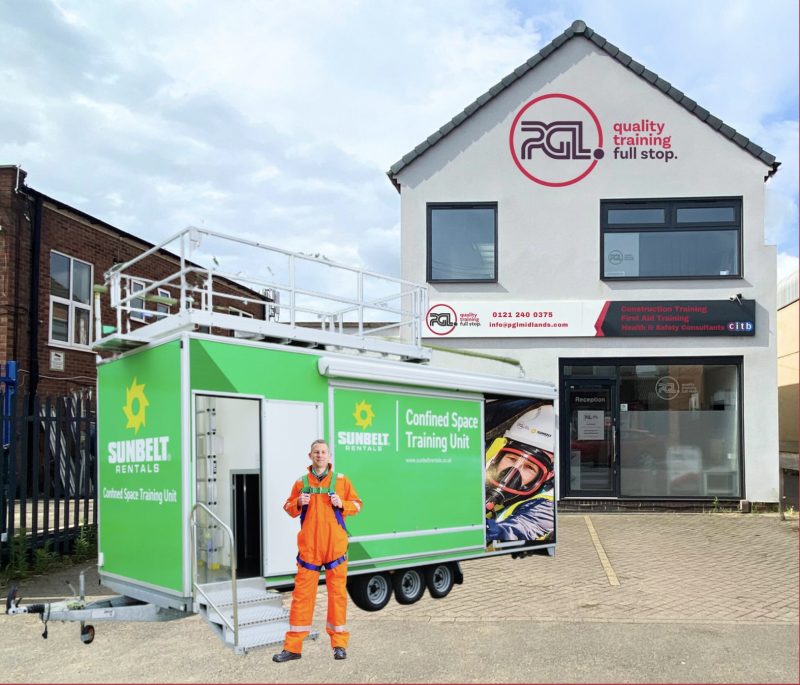 Exploring City & Guilds Medium Confined Space Training
Introduction to City & Guilds Medium Confined Space Training
Confined spaces are ubiquitous in various industries, such as construction, manufacturing, and utilities. These spaces pose potential risks to workers due to limited access points, poor ventilation, and the presence of hazardous substances. To mitigate these dangers, specialized training is required. City and Guilds 6160-90 Medium Confined Space Training is a comprehensive program designed to equip workers with the necessary skills and knowledge to safely operate in such environments. In this blog, we will delve into the importance of this training, its legal requirements, and the numerous benefits it offers to both employers and employees.
Course Highlights
City and Guilds 6160-90 Medium Confined Space Training is a recognized qualification aimed at those who work in medium-risk confined spaces. It is a highly structured and practical course, providing candidates with the expertise to identify hazards, implement control measures, and respond to emergencies within confined spaces
Course Highlights
🎯 Accredited qualification for medium-risk confined spaces.
🎯 Learn hazard identification, control measures, and emergency response.
The Law
In many countries, including the UK, legislation demands that employers take necessary steps to ensure the safety and well-being of their workers. When it comes to confined spaces, there are specific legal requirements that companies must adhere to:
📜 Health and Safety at Work Act. This foundational law places a duty on employers to provide a safe working environment, including confined spaces. Failure to comply can result in significant penalties and legal consequences.
📜 Confined Space Regulations. These are in place to manage the risks associated with confined spaces. These regulations mandate proper risk assessment, safety measures, and appropriate training for workers.
Benefits
Enhanced Safety: The primary advantage of this training is a significant reduction in accidents and injuries. Workers gain a deeper understanding of potential hazards, proper equipment usage, and effective communication during operations, ultimately creating a safer work environment.
✅ Improve Safety: Understand hazards and communicate effectively.
✅ Ensure Compliance: Avoid legal issues through proper training.
✅ Versatility: Valuable skills applicable in diverse industries.
✅ Team Efficiency: Foster seamless coordination in confined spaces.
✅ Emergency Response: Quick and effective handling of emergencies.
✅ Unlock Job Opportunities: Boost employability in confined space industries.
Get Trained with PGL Midlands!
PGL Midlands are pleased to offer the City & Guilds (C&G) Award In Entrant and Entry Controller For Confined Spaces (Medium Risk). The aim of this unit is to reflect the national occupational standard for controlling entry and arrangements for working in a medium risk confined space environment. PGL Midlands offer this course in Birmingham using a state-of-the-art mobile unit giving the one of the best learning experiences the industry has to offer. This unit covers both water and non-water industry areas.
📍 Location: Boldmere, Sutton Coldfield, Birmingham,  B73 5TR
📅 Next Course Dates for 2023: 29 & 30 Aug, 28 & 29 Sept, 29 & 30 Nov
Course Details
⏱️ Duration: 2-day course. 🏢 Delivery: Open Course in B'ham | On-Site (arrangements possible). 💼 Supported By: Sunbelt Rentals Ltd. 🎓 Certification: 6160-09 City & Guilds (C&G) Award In Entrant and Entry Controller For Confined Spaces (Medium Risk) – valid for 3 years.
Key Conclusion Points
City and Guilds 6160-90 Medium Confined Space Training is a vital qualification for anyone working in environments with confined spaces. Beyond the legal requirements, this training offers numerous benefits, including improved safety, compliance, and enhanced employability. Investing in the development of employees through this training not only safeguards businesses from legal consequences but also demonstrates a commitment to prioritising the welfare of their workers.
🌟 City & Guilds 6160-90 training is vital for safe confined space work.
🌟 Boost safety, compliance, and employability.
🌟 Invest in worker welfare.
External Links
🌐 Vocational Education and Apprenticeships | City & Guilds (cityandguilds.com)
🌐 Working in confined spaces: introduction – HSE
Book Now
🔗 New City & Guilds Medium Risk Confined Space Training Courses